As vital assets to their communities, convenience stores have an important role to play in the government's upgrading plans, speakers at the Association of Convenience Store (ACS) Heart of Community Conference said yesterday.
Katy Balls, The Spectator's associate political editor and keynote speaker, said small businesses tend to be viewed by government as "a force for good". She observed that main streets had become a metric by which areas were judged. 'It's linked to the upgrade program…high streets are a sign of a healthy community,' she told attendees at yesterday's event in Westminster. "The stores are very important to the government's plans, not just for the economy, but also for what they are trying to do in terms of political messaging and big agendas."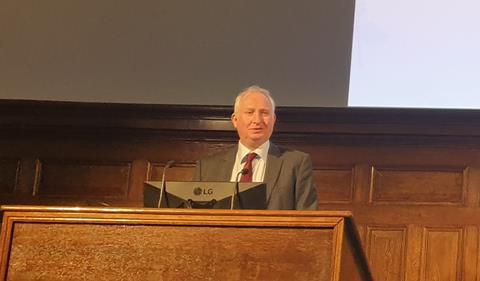 Daniel Zeichner, Shadow Minister for the Department of Food, Environment and Rural Affairs, defended local businesses when he spoke. "We are very aware of the importance of convenience stores – not only as providers of essential goods, but as employers and also as community centres," he said, adding that the costs for small businesses should be reduced by raising the business rate relief threshold to £25,000.
"Stores are much more than places where you go to pick up goods," he said.
"If there is no store, there is no community."
Panelist Mike Crowhurst, director of public policy research agency Public First, explained that the government's leveling goal was to reduce disparities between different parts of the UK, but claimed he needed to expand its reach beyond the main streets to achieve this. "I think the government needs to realize that local parades and suburbs that don't necessarily have shopping streets but have a local store are just as important as shopping streets and need to be supported," he said. he declared.
The latest research from the ACS Community Barometer agrees with this view. "This idea that convenience stores are more than just shopping streets, more than just town centers … resonates with locals," said Chris Noice, director of communications for ACS. "More than two-thirds of people want to see investment in their local neighborhood (68%) compared to downtown (32%)," he said, adding that local investment was much more important to locals. rural consumers (84%) than their urban counterparts. (64%).
Noice pointed to a tweet from MP Neil O'Brien defining leveling as the best example of what the term means.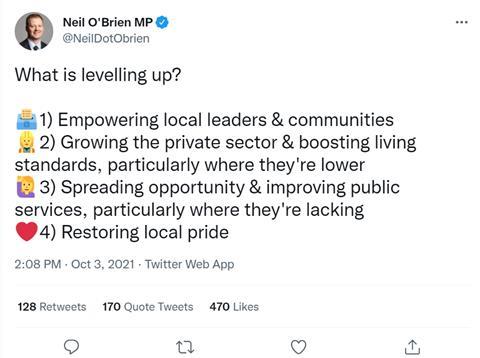 Ian Diment, Director of Group People and Strategy at AF Blakemore, illustrated to delegates the many ways the business is contributing to upgrading in central and south-east England and the country of Wales. These included: charitable donations from the Blakemore Foundation of over £350,000 to good causes; Start-up placements creating opportunities for people at risk of long-term unemployment; Volunteer projects, such as litter picking; the Spar Community Cashback Program; and community regeneration. The regeneration of Thurcroft's group in Rotherham involved a £1.8million commitment, which saw the development of a Spar with Subway, Greggs, a cafe and post office and created additional jobs in the region.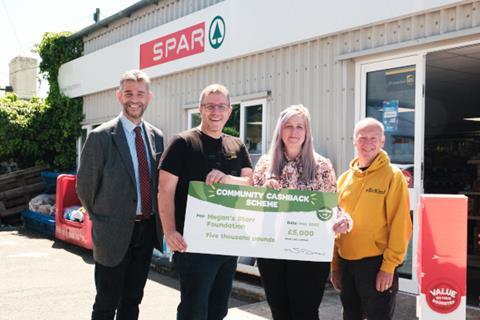 Leveling up is 'creating opportunity', according to fellow panelist Ankur Shiv Bhandari, Mayor of Bracknell Forest, which has seen an investment of over £770million, making it one of the largest urban regeneration programs built in the UK. He advised retailers to contact their local advisers to start making a difference.
ACS Managing Director James Lowman said: "Local stores are playing a crucial role in the upgrade programme, providing essential products and services to communities that in some cases would otherwise be without a supply of food. local grocery store. These are businesses that are embedded in their communities, as job creators, investors, social centers and much more. When the government considers how best to level up local communities, thriving convenience stores should be at the heart of their plans.