The best convenience stores are more than the sum of their products. They're there for you when you need a Cheetos fix or when you're running low on TP, but they also act as mind readers, showcasing the perfect ice cream, craft beer, or even the scented candle you didn't know about. not even need. They are so practical. Here are 10 Phoenix convenience stores you can't live without.
Sun market and delicatessen
2302 12th Street North
The Sunshine Market is pure sunshine. A staple of Phoenix's historic Coronado district, the building has undergone renovations and ownership changes, but little has changed in its 30-plus years. With everything from electrical tape to rolling pins, Coronado regulars stop by for repair and baking supplies in the blink of an eye as neighborhood kids come for candy and soda. They also have a Cold Draft Press Roasters beer, insane deals on craft beer (hello, a six pack of Nimbus local lagers for $ 5.99), and super friendly staff who know the regulars by name.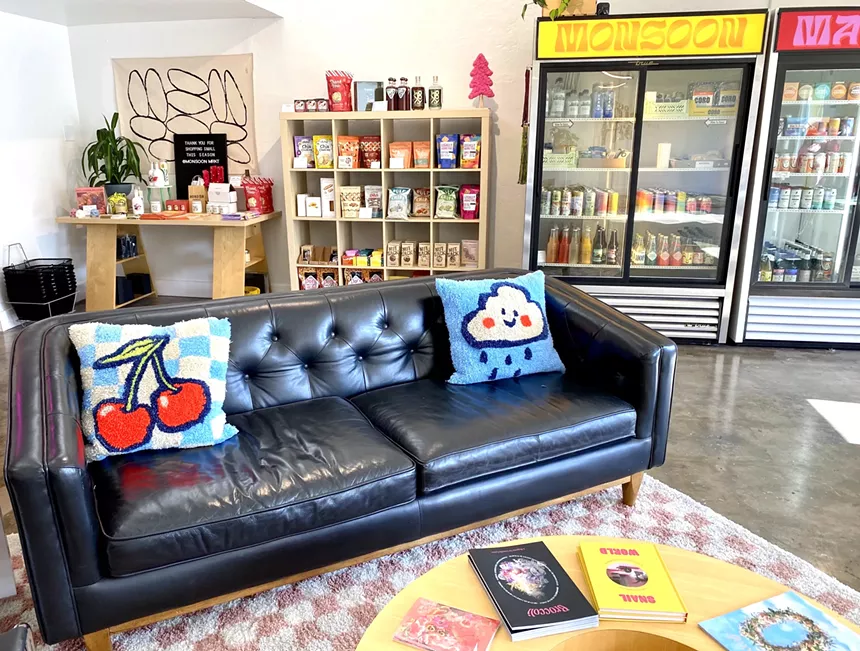 Monsoon market
3508 Seventh Street North
Owners Michela Ricci and Koral Casillas have all been helpful with Monsoon Market. Like a convenience store but much cooler, they've combined all of their favorite things, including things you'll find at the Farmers' Market, local favorites, fancy pantry essentials, and handcrafted gifts under one stylish roof. Take a basket and fill it with artisanal popcorn, Peixoto coffee, noble bread, simple soda, Brightland olive oil, art magazines and chic handmade candles in Tucson. "That's all we want so you don't have to look everywhere," says Casillas.
UrBo Urban Bodega
603 Fillmore Street West
Like a New York bodega, UrBo may be small, but it's very well stocked. The little shop on Fillmore Street has the basics and more, with a mix of high (gelato and cured grass-fed beef), low (ramen and Twinkies) and local (Big Marble Ginger Beer and Four Peaks) stacked from floor to ceiling. Yet despite the glut of merchandise, it doesn't sound claustrophobic. Made-to-order dishes and Frappuccinos are also on the menu, with breakfast sandwiches all day long and coffee from local roaster Xanada. Order a nitro chai latte and get all the breakfast preparations: pancake mix, syrup, eggs, bacon, orange juice, and champagne.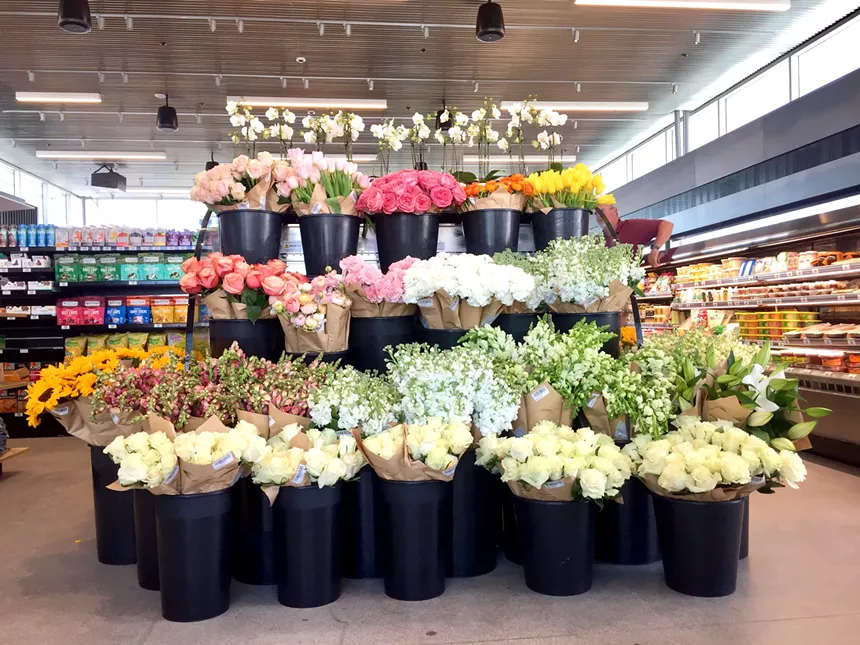 Imaginary guitar
1566 South Higley Road, Gilbert
While most convenience stores aim to blend in, Air Guitar aims to stand out. If the name wasn't a big enough gift, the awe-inspiring space occupies the corner of Ray and Higley Roads in Gilbert with a 5,000 square foot store signposted by floor-to-ceiling windows and a giant wrap-around patio. Selling everything from cotton candy burritos to Dom Perignon, you'll find takeaway sushi from Kaizen, gorgeous bouquets of Camelback Flowers, slice pizzas, a full coffee bar, and even an ice cream shoot on the beach. Terrace.
Pop's exotic sodas and snacks
423 North Country Club Drive, Mesa
Filled with hard-to-find sodas and snacks – duck-flavored Lays, anyone? – Pop's Exotic isn't just a store, it's a TikTok phenomenon. Customers take on dietary challenges, like eating the world's hottest gelatin bear or swallowing a fermented duck egg, and more than 134,000 fans follow. Owned by Michael Minnis, you'll also spot his miniature Cookie pitbull, along with close-ups of imported snacks – think prosciutto and brie Cheetos from Japan, ketchup chips from Canada and every iteration of Skittles you can imagine – supported by rap songs.
Fujiya Market
1335 West University Drive, Tempe
Much like a conbini in Japan, the Fujiya market begins with an "Irasshaimase!" greeting. From there, browse the aisles of Japanese cosmetics, rice, ramen, tea, canned coffee, sake, dried seaweed, beer, and bento boxes. But the real highlights are the great selection of Japanese snacks, from Pocky and Hello Panda chocolate cookies to dried calamari and pizza-flavored crisps. It's like taking a trip to Tokyo through Tempe. Arigato!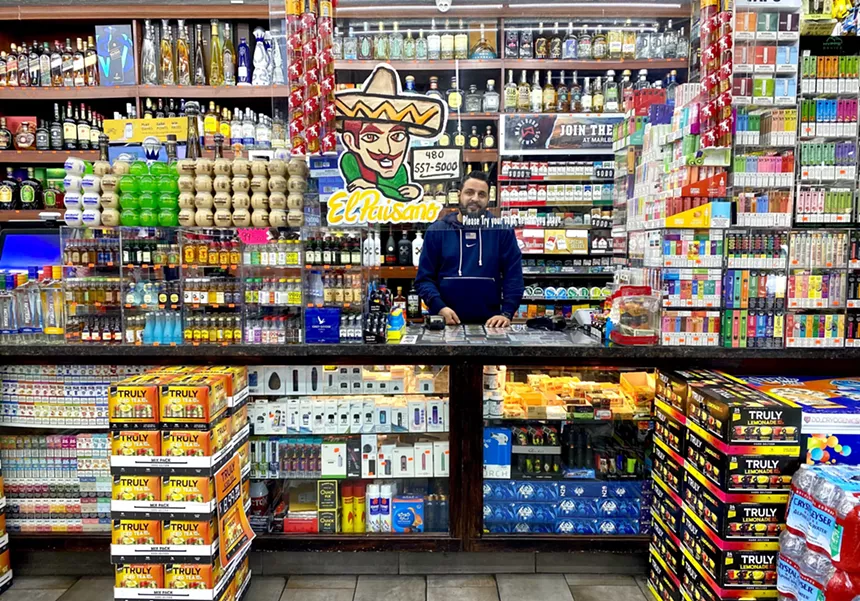 El Paisano Market
1035 East Lemon Street, Tempe
El Paisano Market has everything ASU students could possibly need or want. Late night study session? Stock up on snacks and energy drinks. An evening to celebrate the end of the exams? Premium cigars and alcohol. A hangover to end all hangovers? Order a hot Cheetos burrito or cheese quesadilla from the market menu and hope it soaks up all the alcohol. Well stocked from floor to ceiling and open until the early hours of the morning (4am on weekends), no wonder the constant stream of regulars call it El P's.
Turney Village Market
710 Turney Avenue East
Like the convenience store dive bar, Turney Village Market is more than it looks. Decidedly unglamorous, the exterior is white with a red awning while the interior is slightly drab with black walls and moderately stocked shelves. But there's a familiarity when you walk through the door, a non-judgmental vibe, whether you're buying a Pulparindo from the Mexican candy section or a bong from the smokes section. They also have a cooler section filled with beer, a crate of sneakers and logo hats, dried jumbo shrimp, and pickles for $ 1 in cash.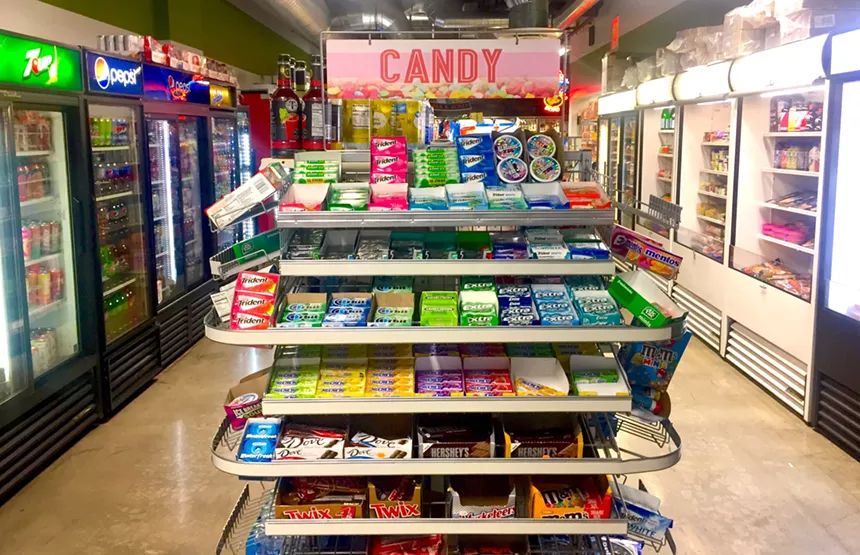 Milk and honey market
115 West Sixth Street, Tempe
A slice of a store at the bottom of West Six Apartments in Tempe, Milk and Honey does indeed sell milk and honey, as well as all convenience store staples, from snack foods to booze. But what really sets it apart are its coolers full of prepared foods where you can take fresh fruit, yogurt parfaits, chicken wraps and tiramisu, as well as pastrami, pepperoni, turkey sandwiches. and ham sliced ​​to order. Better yet, "Make it a Sparky" and get double meat. Only downside: parking is not very practical.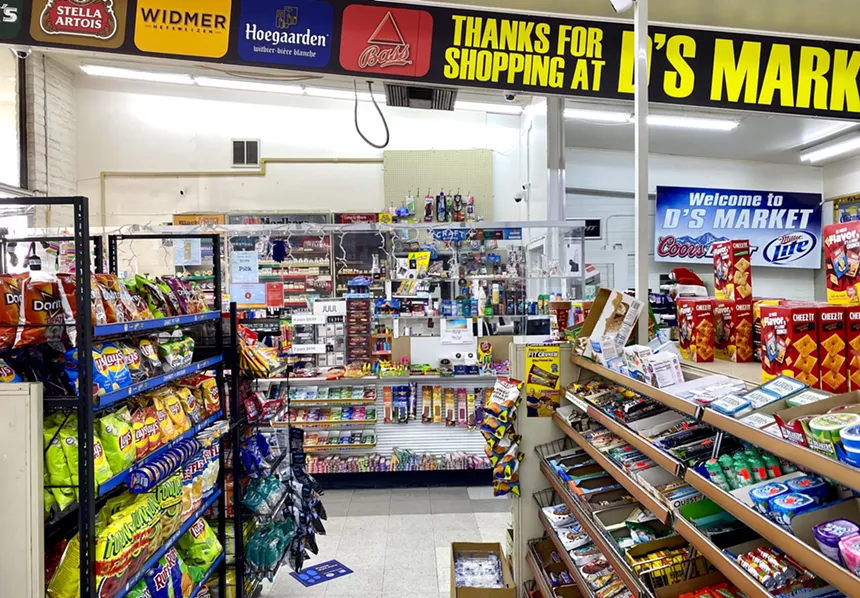 D market
3640 North Miller Road, Scottsdale
It's fun to play a scavenger hunt at D's Market, a South Scottsdale mainstay that has the usual suspects and more. Marshmallows, check it out! Potato masher, check it out! Do-rags, check! Nag Champa incense, check! Waterproof, check! Not only do they have a huge selection of products, but the mom-and-pop boutique also gets points for its light and bright interior, friendly service, and ample parking.